Photoshooting studio
space to create
Let your creativity take shape
STUDIO 3544 is a space recovered from three residential buildings in the center of Lumino, transformed into a fully furnished and equipped photographic studio. The setting is ideal for photography services, cinematographic shoots, castings, events, presentations, and workshops. Our goal is to recreate a professional, relaxing, and creative environment. The studio is equipped with all necessary equipment and can be booked through an online calendar.
We have installed technological equipment within the photographic studio that will control and manage access through easily downloadable applications and codes that will follow upon payment of the chosen tariff.
With this structure, we aim to provide Ticino and Central Switzerland users with a unique service in the area. The photographic studio can be reached within a reasonable time even from beyond the Gotthard, and users can take advantage of the other services offered within the facility (hotel and restaurant).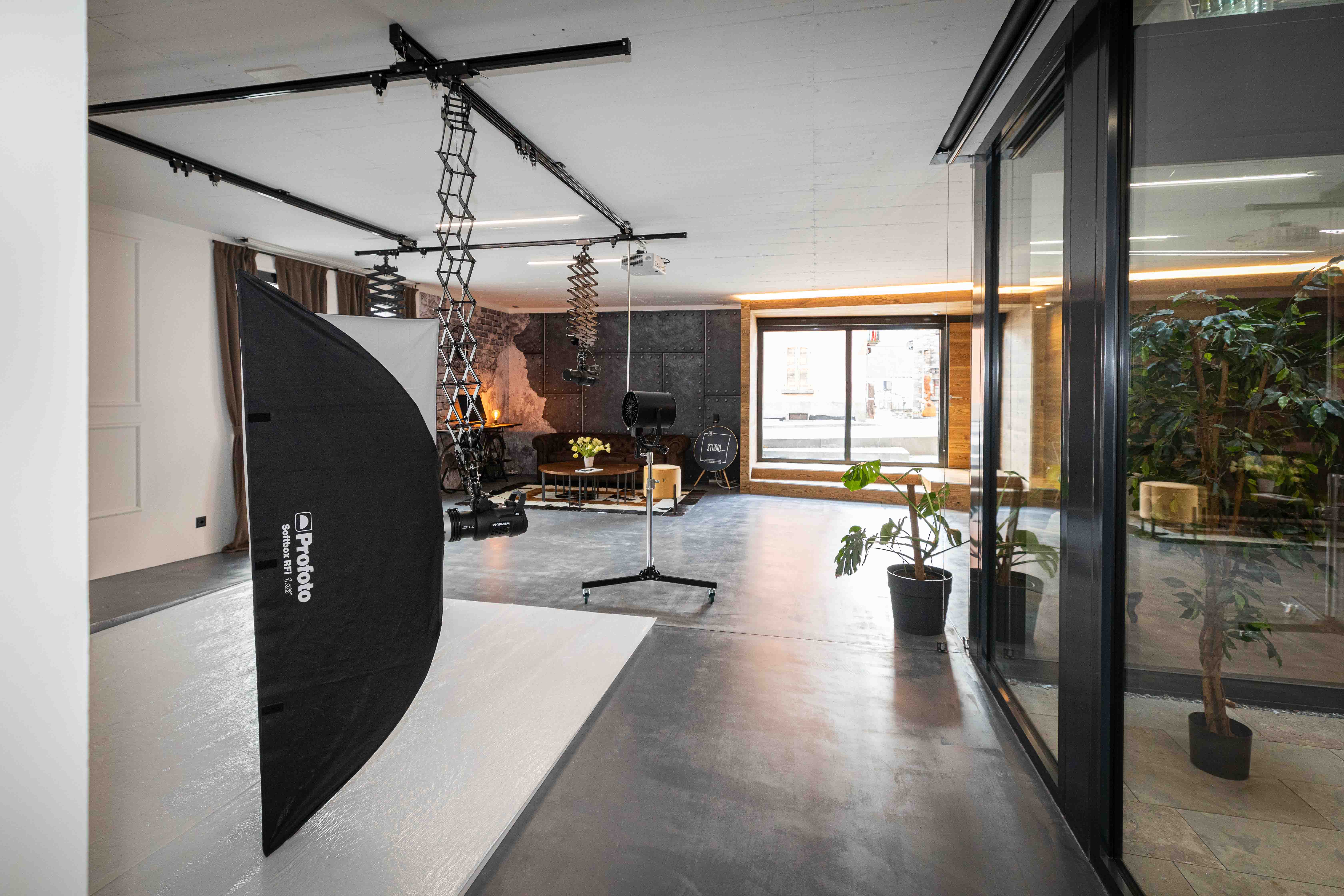 Floor area 150 m2
Fixed white backdrop of 3.75 m including turret with ceiling flash
Pull-down beamer projection screen along east wall
5-roller pull-down backdrop along west side
Concrete, '70s brick, sheet metal and traditional plaster wall backdrops
Curtain for subdividing space and reflecting light
One large window on the south wall, where the entrance is also located
One sliding French window giving access to the patio with zenithal lighting in the middle of the room and two windows along the east wall
Wardrobe cupboard
Makeup station
Two toilets, one disabled
Explore all our exclusive locations!